Destroyed crops in villages of Kon Tum province - October 2020 (cont')
Submitted by

b.roihkra

on Tue, 2021-03-16 01:13
Destroyed crops in villages of Kon Tum province - October 2020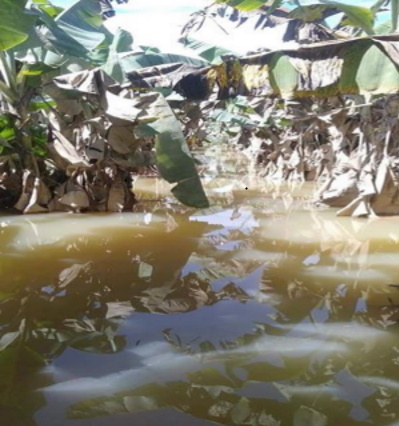 Banana field still submerged 10 days after the end of the flood in Plei Tongia village, Vinh Quang commune, Kon Tum city, Kon Tum Province.

Most banana trees in the flooded zones are long dead.

Flood caused soil erosion to cover the Ho Chi Minh national highway where it crosses Dak Glei district in Kon Tum province.
Not so long ago, during my grand-parents' time or when my parents were young, the forest played an important role in their lives. They relied heavily on its resources and cherished them and the rivers too. But now, we are living in fear, because floods occur more frequently, causing soil erosion and many other threats. We can see why in front of our eyes: forests are harshly cut down to the point of full destruction. With dreadful consequences: a drop in biodiversity and environmental balance; all of this aggravating climate change. So, what do we need to do right now, and how ? It is the responsibility of the authorities and each individual to protect it.
Read the Bahnar version